This Week Index
---
Fiction/Poetry
Non-fiction
Humor/Opinion
Comics
---
Classifieds About Archives Authors Blogs Books by Piker Press Authors Submissions Upcoming Issues
---
External Links Facebook
---
Syndication Feeds:



---
---
Concerns or Questions?
editor@pikerpress.com
Jay Sizemore
---
[Short]

---
Short
Conversations in the Future (2013-08-19) cover story science fiction future A World for the Birds (2013-11-04) cover story speculative fiction future
[Return to the Top]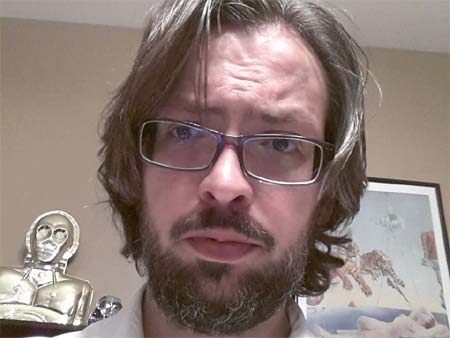 Jay Sizemore


---
Jay Sizemore writes poetry and short fiction out of necessity. His attention span is too short to write novels (so far). Blame the internet. One day he will get enough steam to finish that first novel and stuff his mattress with all the rejection letters. Until then, you can find his shorter works in various online and print journals, such as OVS Magazine, DASH, Tongue, Red River Review, Toad, and Scholars and Rogues. Jay Sizemore never Googles himself out of fear of finding out he is someone else. He was born and raised in Kentucky, with bourbon in his blood, but he now lives in Tennessee, where they make whiskey out of jealousy. He lives with his wife and their three cats, the equivalent of one baby, until they have one.
---