This Week Index
---
Fiction/Poetry
Non-fiction
Humor/Opinion
Comics
---
Classifieds About Archives Authors Blogs Books by Piker Press Authors Submissions Upcoming Issues
---
External Links Facebook
---
Syndication Feeds:



---
---
Concerns or Questions?
editor@pikerpress.com
Abhishek Ghosh
---
[Essay] [Poem]

---
Essay
Bill 96: Words from an Unknown Quebecer (2021-08-30) essay opinion
[Return to the Top]
Poem
Perfume (2021-09-27) poem unrhymed Insomnia (2021-10-25) poem unrhymed Mission (2021-11-22) poem unrhymed
[Return to the Top]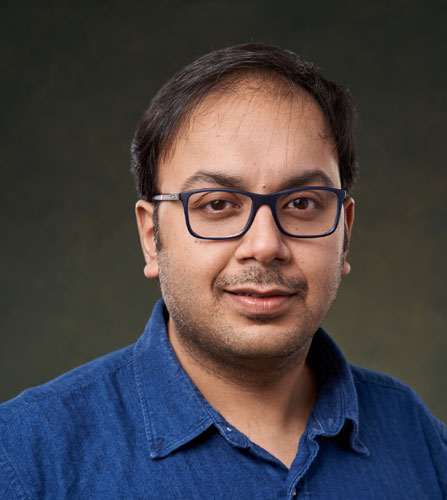 Abhishek Ghosh


---
Abhishek Ghosh was born in Delhi and raised in Kolkata, India. He lives in Montreal, Canada. Abhishek is a teacher, writer, poet and a scientist. He earned his PhD from the University of Calgary, Canada in Biochemistry and Molecular Biology. He worked as a researcher for many years. He is known for his YouTube channel called "Ghosh Company". Abhishek writes his blogs using his pen name ?The Blue Monk.? His writings often reflect the nuances of his hometown Kolkata and his (crazy) experiences.
---