This Week Index
---
Fiction/Poetry
Non-fiction
Humor/Opinion
Comics
---
Classifieds About Archives Authors Blogs Books by Piker Press Authors Submissions Upcoming Issues
---
External Links Facebook
---
Syndication Feeds:



---
---
Concerns or Questions?
editor@pikerpress.com
Christine Smith(McFarlane)
---
---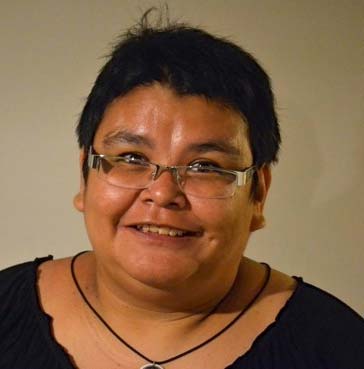 Christine Smith(McFarlane)


---
Christine McFarlane is a Canadian First Nations journalist and writer. She writes about issues that are the closest to her -- healing, inspiration, current events, and the political. She is currently working on her first memoir collection of short stories, which she hopes to have out in the next year. Besides her story "Choosing the Path to Healing" appearing in the 2006 anthology Growing Up Girl: An Anthology of Voices from Marginalized Spaces, Christine has also had creative non-fiction pieces titled "As A Child" and "Mother: An Essay" in Yellow Medicine Review in 2008,and in Yellow Medicine Review Spring 2011, a poem titled "I Remember" in xxx ndn, a book of poetry published by the Aboriginal Writers Collective of Manitoba, and a piece titled "A Legacy of Colonial Childcare" in Briarpatch Magazine. She has had a regular column in the Native Canadian newsletter, titled Life's Journey and freelances for Anishinabek News, New Tribe Magazine, First Nations House Magazine that is based out of First Nations House of the University of Toronto, Windspeaker, and is a contributing editor with Shameless Magazine and The Toronto Review of Books.
---