This Week Index
---
Fiction/Poetry
Non-fiction
Humor/Opinion
Comics
---
Classifieds About Archives Authors Blogs Books by Piker Press Authors Submissions Upcoming Issues
---
External Links Facebook
---
Syndication Feeds:



---
---
Concerns or Questions?
editor@pikerpress.com
Robin Wyatt Dunn
---
[Poem]

---
Poem
It Won't Be Enough (2018-10-22) poem unrhymed the art and the man (2018-11-26) poem unrhymed Carmina Burana (2018-12-31) poem unrhymed there is no insurance for crossroads (2019-01-28) poem unrhymed Each Sip (2019-02-25) poem unrhymed Backtrack (2019-03-25) poem unrhymed Now (2019-04-15) poem unrhymed Row the Mint (2019-05-20) poem unrhymed On This Wake (2019-06-24) poem unrhymed the beatings are a drum (2019-07-22) poem unrhymed sweeter than the end of the week (2019-08-19) poem unrhymed Protect Me, God of the Woods (2019-09-23) poem unrhymed What ghost cuts me (2019-10-21) poem unrhymed Have an old house over your head (2019-11-18) poem unrhymed
[Return to the Top]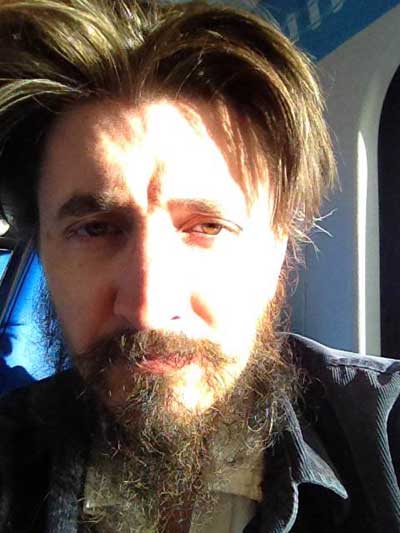 Robin Wyatt Dunn


---
Robin Wyatt Dunn lives in a state of desperation engineered by late capitalism, within which his mind is a mere subset of a much larger hallucination wherein men are machines, machines are men, and the world and everything in it are mere dreams whose eddies and currents poets can channel briefly but cannot control. Perhaps it goes without saying that he lives in Los Angeles. However, he is moving to Canada.
---
By Robin Wyatt Dunn: