This Week Index
---
Fiction/Poetry
Non-fiction
Humor/Opinion
Comics
---
Classifieds About Archives Authors Blogs Books by Piker Press Authors Submissions Upcoming Issues
---
External Links Facebook
---
Syndication Feeds:



---
---
Concerns or Questions?
editor@pikerpress.com
Jack Henry
---
[Poem]

---
Poem
organic chemistry (2019-12-02) poem unrhymed unwashed mirror (2020-01-20) poem unrhymed a bringer of death (2020-02-17) poem unrhymed anxiety (2020-03-16) poem unrhymed a crowded mid-town bus around noon (2020-04-13) poem unrhymed
[Return to the Top]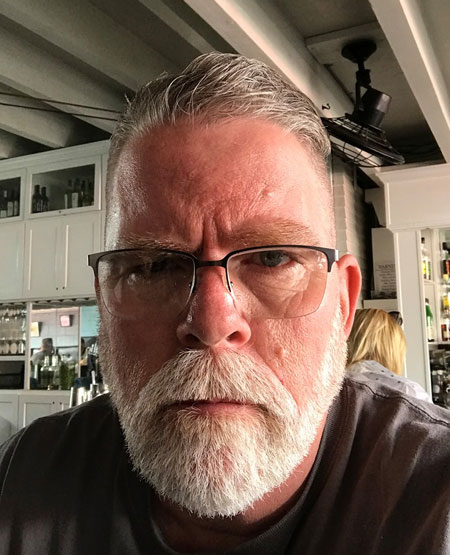 Jack Henry


---
Jack Henry is a California-based poet hiding out in the high desert. After a ten-year hiatus from writing, Jack has returned and has recently been published in: Winamop, Red Fez, Dope Fiend Daily, Bold Monkey, Horror Sleaze Trash, Rusty Truck, Smoking Typewriter, Raven Cage, Poetic Diversity, Dissident Voice, Cajun Mutt (upcoming) Fearless (upcoming), and Misfits Magazine (Upcoming). There are several chapbooks and two full length books: With The Patience of Monuments(NeoPoesis Press) and Crunked (Epic Rites) from the past. And there is that Heroin Love Songs journal he produces from time to time, next edition available in December. For more see his website, jck hnry &vbar; poet: poetry of honesty, life, and sex .
---
By Jack Henry: