This Week Index
---
Fiction/Poetry
Non-fiction
Humor/Opinion
Comics
---
Classifieds About Archives Authors Blogs Books by Piker Press Authors Submissions Upcoming Issues
---
External Links Facebook
---
Syndication Feeds:



---
---
Concerns or Questions?
editor@pikerpress.com
Gary Glauber
---
[Poem] [Short]

---
Poem
Napoleonic Code (2018-09-10) poem unrhymed Evening Broadcast (2018-10-08) poem unrhymed On the Beach 1838 (2018-11-05) poem unrhymed The Fine Print (2018-12-03) poem unrhymed Brunch (2018-12-31) poem unrhymed Reinventing Original Sin (2019-03-11) poem unrhymed Paying Respects (2019-04-22) poem unrhymed Retribution (2019-05-20) poem unrhymed Retrospective (2019-06-17) poem unrhymed Barriers When Taste Breaks Sound (2019-07-15) poem unrhymed My Turn (2020-01-06) poem unrhymed Modern Rage (2020-01-27) poem unrhymed Through My Neighbor's Window (2020-02-24) poem unrhymed Downhill Racing (2020-03-23) poem unrhymed Final at Bat (2020-04-27) poem unrhymed Retro Portrait: Local Style (2020-09-21) poem unrhymed Berth (2020-10-12) poem unrhymed Game with No Shot Clock (2020-11-09) poem unrhymed Pioneer Days (2020-12-21) poem unrhymed
[Return to the Top]
Short
The Guru of Going Places (2020-11-30) fiction
[Return to the Top]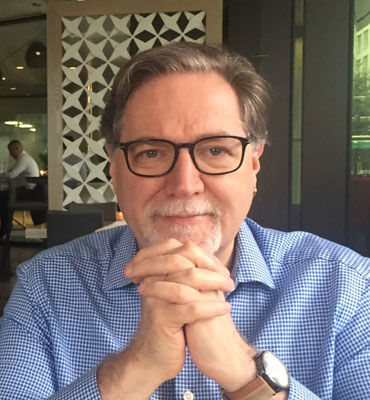 Gary Glauber


---
Gary Glauber is a widely published poet, fiction writer, teacher, and former music journalist. He champions the underdog and strives to negotiate through modern life's absurdities. He has two collections, Small Consolations (Aldrich Press) and Worth the Candle (Five Oaks Press), and two chapbooks, Memory Marries Desire (Finishing Line Press) and The Covalence of Equanimity (SurVision Books), a winner of the 2019 James Tate International Poetry Prize. Two new collections are forthcoming: Rocky Landscape With Vagrants (Cyberwit.net) and A Careful Contrition (Shanti Arts Publishing).
---
By Gary Glauber: