This Week Index
---
Fiction/Poetry
Non-fiction
Humor/Opinion
Comics
---
Classifieds About Archives Authors Blogs Books by Piker Press Authors Submissions Upcoming Issues
---
External Links Facebook
---
Syndication Feeds:



---
---
Concerns or Questions?
editor@pikerpress.com
Connie S. Tettenborn
---
[Poem] [Opinion]

---
Poem
Coding (2020-03-09) visual art Spark (2020-04-06) visual art All Together Now (2020-05-04) limerick No Time (2020-05-18) poem rhymed An Analysis of Introspection (2020-06-01) visual art ENtrance (2020-06-29) visual art
[Return to the Top]
Opinion
A Knee (2020-11-16) visual art
[Return to the Top]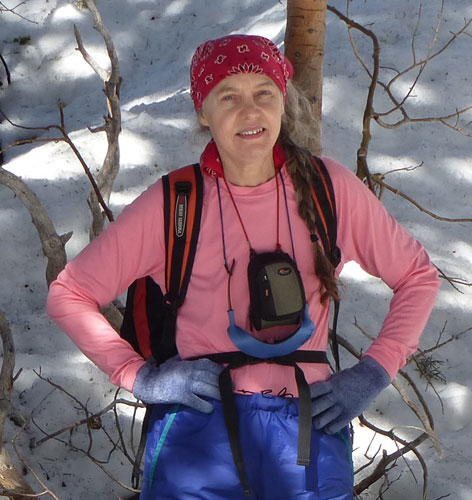 Connie S. Tettenborn


---
Connie S. Tettenborn began writing poetry as a 9-year-old child in Ohio and has since never completely stopped, even while obtaining her PhD in Oncology from the University of Wisconsin-Madison and then working at various biotech companies. A transition to scientific editing yielded more time to focus on her poetry, which includes visual and mathematical poetry created using watercolor or digital media. Her poems have appeared in The Deronda Review, while her visual poetry can be found online in The Tip of the Knife and Otoliths. She now lives in the San Francisco Bay Area and enjoys spending time outdoors hiking, backpacking, cross-country skiing and caving.
On the Web:
Connie S. Tettenborn:Scientist=Artist=Poet
---