This Week Index
---
Fiction/Poetry
Non-fiction
Humor/Opinion
Comics
---
Classifieds About Archives Authors Blogs Books by Piker Press Authors Submissions Upcoming Issues
---
External Links Facebook
---
Syndication Feeds:



---
---
Concerns or Questions?
editor@pikerpress.com
Gopal Lahiri
---
[Poem]

---
Poem
Night Show (2019-11-18) poem unrhymed Wingless Dreams (2020-01-13) poem unrhymed Pretence (2020-02-17) poem unrhymed Nameless (2020-03-23) poem unrhymed Summer of Discontent (2020-04-27) poem unrhymed Covid 19 (2020-07-13) poem unrhymed Love is a Verse (2020-08-10) poem unrhymed Wordless (2020-09-07) poem unrhymed Haiku (2020-10-12) poem unrhymed Lockdown (2020-11-09) poem unrhymed
[Return to the Top]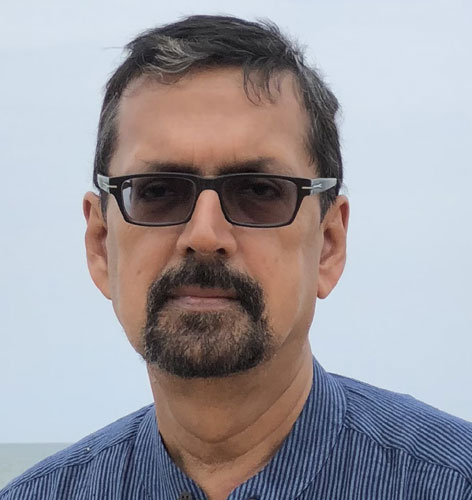 Gopal Lahiri


---
Gopal Lahiri is a Kolkata- based bilingual poet, critic, editor and translator with 22 books published mostly (14) in English and a few (8) in Bengali, including four joint books. His poetry is also published across various anthologies as well as in eminent journals worldwide. He is published in 12 countries and his poems are translated in 10 languages.
---
By Gopal Lahiri: