This Week Index
---
Fiction/Poetry
Non-fiction
Humor/Opinion
Comics
---
Classifieds About Archives Authors Blogs Books by Piker Press Authors Submissions Upcoming Issues
---
External Links Facebook
---
Syndication Feeds:



---
---
Concerns or Questions?
editor@pikerpress.com
Linnet Phoenix
---
[Poem]

---
Poem
Sargasso Sea (2021-05-24) poem unrhymed Stuck in the Middle (2021-06-28) poem unrhymed Inkblots (2021-07-26) poem unrhymed Palomino (2021-08-16) poem unrhymed Family (2021-09-13) poem unrhymed
[Return to the Top]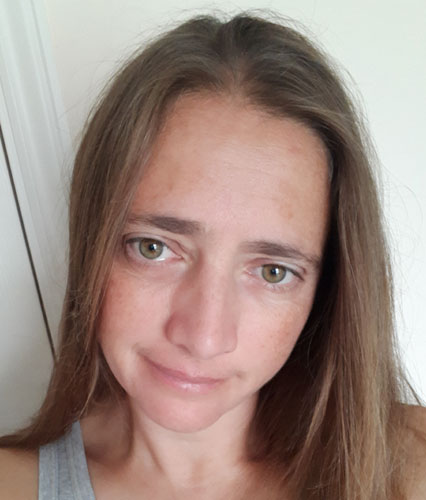 Linnet Phoenix


---
Linnet Phoenix is a poet who currently resides in North Somerset, England. She has been writing poetry for years. Her work has previously been published in ImpSpired Magazine, New Verse News, Rye Whiskey Review, Punk Noir Magazine, Heroin Love Songs, Horror Sleaze Trash, Eighteen Seventy, Rusty Truck, Newington Blue Press, Dumpster Fire Press and by Shrouded Eye Press in Open Skies Quarterly and in Dreamscape. She has poems in the upcoming Spring 2021 edition of Poetica Review, The Summer edition of Ratís Ass Review, Alien Buddha Zine and others. She has a chapbook Rusty Stars published on April 1st by Between Shadows Press. Her first full poetry collection Urban Mustang is to be published by ImpSpired later in 2021. She also enjoys horse-riding in rainstorms.
---