This Week Index
---
Fiction/Poetry
Non-fiction
Humor/Opinion
Comics
---
Classifieds About Archives Authors Blogs Books by Piker Press Authors Submissions Upcoming Issues
---
External Links Facebook
---
Syndication Feeds:



---
---
Concerns or Questions?
editor@pikerpress.com
Reaching for a Stormy Sky ~ Comments below.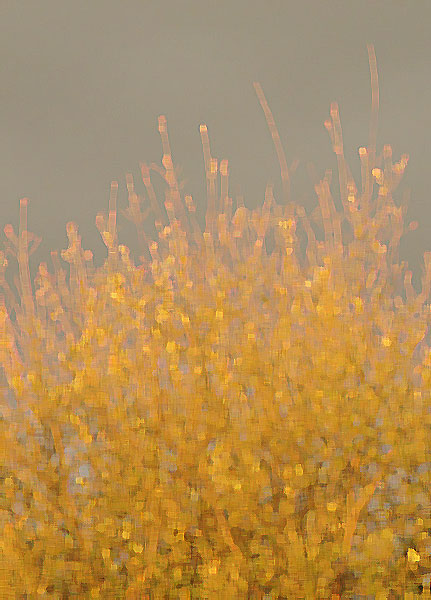 Image by Sand Pilarski.
Medium: Digital photo and Photoshop
Artist's comments: I was looking for an image with a lot of vertical lines, and this stand of branches against a storm at sunset provided with the line, and the contrast of color.
In This Week's Press:
Rain, Rain Go Away. -- Alexandra Queen
Cassandra's Quails -- Chris Miller
The Power of the Word: Let Us Strive To Make A Positive Difference -- Ndaba Sibanda
Good Morning? 81 -- Lydia Manx
Adventures of a Grownup 30 -- JH Mae
THE ODDS 91 -- Bill Harvey
Reflections on Lenten Activities 7 -- Bernie Pilarski
Summer in the South: Book Review -- Wendy Robards