When Fairy Tales Come Alive 09
Lydia Manx PG-13 -- Now let's return to Delilah and the troll: a people-eating troll, we might add...
serial fiction fantasy supernatural * ...to article.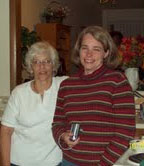 Jewel
Carrie A. Golden PG -- Sometimes the best thing you can receive is what you've come least to expect...
fiction war women * ...to article.