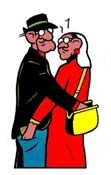 THE ODDS 118
Bill Harvey G -- Hmm, they must never turn on the light...
comic * ...to article.
Oort Cloud Oddities: James Lick's Monument
Alexandra Queen PG -- Sure, James Lick looked like Abraham Lincoln with a drug problem. He was, after all, one of California's first crazy rich dudes. But he's also a great example of someone who put a lot of thought into how they wanted to be remembered when they die.
op_ed * ...to article.

A Sudden Light: Book Review
Wendy Robards PG -- In his novel "A Sudden Light," Garth Stein has written a family saga that fully immerses the reader in the Pacific Northwest's timber industry.
book review "A Sudden Light" * ...to article.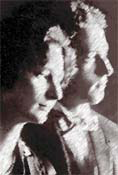 The Book of Life: Movie Review
Bernie and Sand Pilarski PG -- A new animated feature! And what artist wouldn't want to check out this amazing stylized artwork?
movie review "The Book of Life" * ...to article.