This Week Index
---
Fiction/Poetry
Non-fiction
Humor/Opinion
Comics
---
Classifieds About Archives Authors Blogs Books by Piker Press Authors Submissions Upcoming Issues
---
External Links Facebook
---
Syndication Feeds:



---
---
Concerns or Questions?
editor@pikerpress.com
Schizophrenic Chick
---
[Poem] [Short]

---
Poem
My Once Upon a Time (2004-08-14) poem Lost in a Web (2004-09-25) poem
[Return to the Top]
Short
Vengeful Lore (2004-09-18) short Disappeared (2004-11-13) short MurderDeathJane (2004-11-20) short fiction horror
[Return to the Top]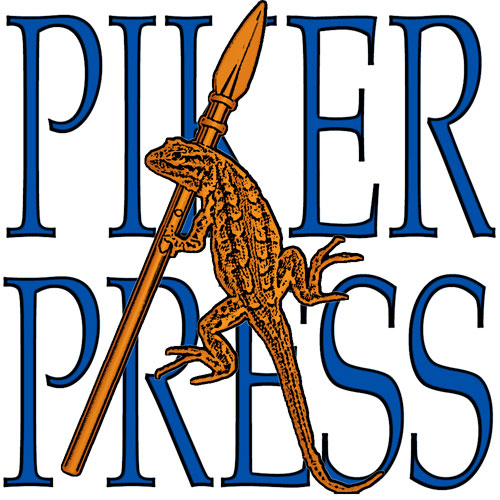 Schizophrenic Chick
schizophrenicchick@filthypikers.com

---
Schizophrenic Chick is a writer who also happens to be a single mom. She has won NaNoWriMo two years in a row ('03 and '04). Schiz enjoys food, sleep and a good book.
---