This Week Index
---
Fiction/Poetry
Non-fiction
Humor/Opinion
Comics
---
Classifieds About Archives Authors Blogs Books by Piker Press Authors Submissions Upcoming Issues
---
External Links Facebook
---
Syndication Feeds:



---
---
Concerns or Questions?
editor@pikerpress.com
Daniel Ajayi
---
[Poem]

---
Poem
The Heat of Adventure (2019-02-25) poem unrhymed Would We Still Fall In Love In Heaven? (2019-03-25) poem unrhymed Lost in Its Warmth (2019-04-29) poem unrhymed My Comrade (2019-05-27) poem unrhymed When a Woman Cries (2019-06-17) poem unrhymed
[Return to the Top]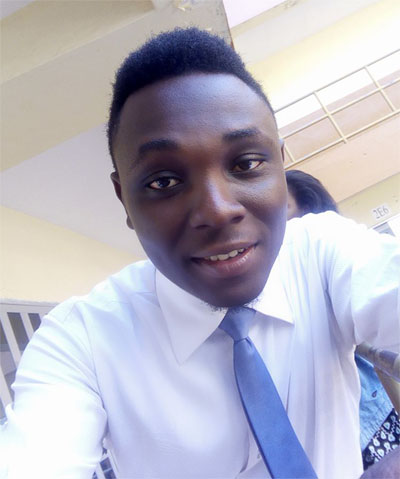 Daniel Ajayi


---
Daniel Ajayi is a Lagos born poet who writes anything not everything from the reading of nature. He enjoys researching, and has been learning about what makes life better. His works have appeared on Ovi Magazine, Tuck Magazine, Failed Haiku, Bravearts Africa, Voices Project, Aphelion Zinc, Sierra Leone Web, elsewhere. He currently learns by thinking.
---