This Week Index
---
Fiction/Poetry
Non-fiction
Humor/Opinion
Comics
---
Classifieds About Archives Authors Blogs Books by Piker Press Authors Submissions Upcoming Issues
---
External Links Facebook
---
Syndication Feeds:



---
---
Concerns or Questions?
editor@pikerpress.com
Christopher Allen
---
[Short] [Essay]

---
Short
Our Stepford Wife (2010-02-15) short fiction
[Return to the Top]
Essay
I Must Be Off! Featured Blog (2013-10-21) essay featured blog The Search for Gluten-Free Beer in the Czech Republic: Featured Blog (2014-01-13) essay featured blog
[Return to the Top]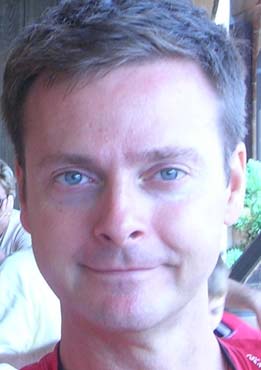 Christopher Allen


---
Christopher Allen, a native Tennessean, lives in Germany and writes creative non-fiction, humor and Southern literature. His work has appeared in Chicken Soup for the Soul: Tough Times, Tough People and Gathering: Writers of Williamson County, as well as in the ezines Metazen, Ruthless Peoples Magazine, Flash Fire 500 and The Short Humour Site. Allen writes about his travels at I Must Be Off. When he?s not writing fiction and creative non-fiction, he?s teaching English and working on a Business English coursebook for advanced EFL learners. And he?s a lot less boring than he sounds.
---