This Week Index
---
Fiction/Poetry
Non-fiction
Humor/Opinion
Comics
---
Classifieds About Archives Authors Blogs Books by Piker Press Authors Submissions Upcoming Issues
---
External Links Facebook
---
Syndication Feeds:



---
---
Concerns or Questions?
editor@pikerpress.com
Wayne Faust
---
[Short]

---
Short
Corn, Corn, Corn (2010-03-01) cover story short fiction The Symphony of the Water Buffalo (2010-07-26) short fiction humor Home School (2011-03-14) short fiction Horror in the Village (2011-11-21) cover story short fiction horror humor Snö (2012-04-09) cover story short fiction humor Good Things Happen Eventually (2017-03-27) cover story fiction hockey
[Return to the Top]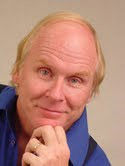 Wayne Faust


---
Wayne Faust has been a full-time music and comedy performer for over 30 years, performing in 38 states, England, Holland, Scotland, and Mexico. ( www.waynefaust.com). He wrote a full-length non-fiction book about the entertainment business called "Thirty Years Without A Real Job." (Picklehead Music Press - www.picklehead.com). While traveling with his show, he writes speculative fiction. He's been published in many different places and 3 of his short stories have been adapted for the stage for Colorado Homegrown Tales ( www.homegrowntales.com) and on the radio for KGNU in Boulder, Colorado. He lives in the foothills above Denver with his wife and family.
---