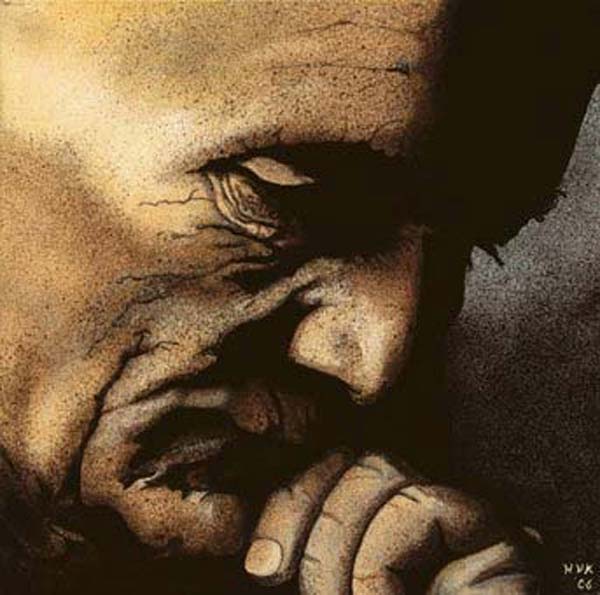 I Am Old Frustrated Thought


I am old frustrated thought
I look into my once eagle eyes
and find them dim before my dead mother,
I see through clouded egg whites with days
passing by like fog feathers.
I trip over old experiences and expressions,
try hard to suppress them or revisit them;
I'm a fool in my damn recollections,
not knowing what to keep and what to toss out --
but the dreams flow like white flour and deceive
me till they capture the nightmare of the past images
in a black blanket wrapped up
and wake me before my psychiatrist.
It is at times like these I know not where I walk
or venture. I trip over my piety and spill my coffee cup.
I seek sanctuary in the common place of my life.
Solid footing is a struggle in the sock of depression
it is here the days pass and the years slip like ice cubes.


-2007-