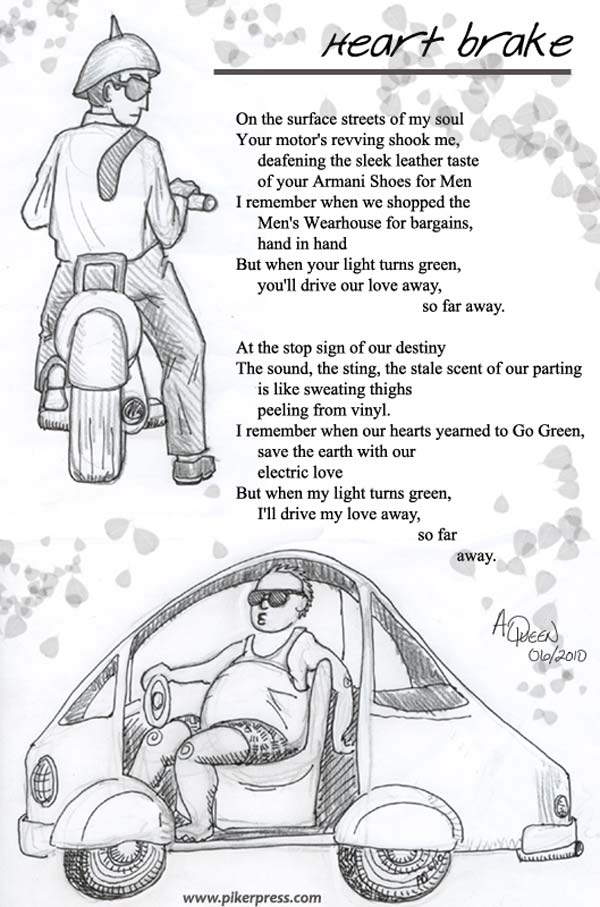 Medium: Pencils, ink.
"I had such an awesome commute home the other day. I looked at the motorcycle in front of me at the stop light, and there was a fairly good looking dude in a snappy business shirt and slacks. "That's the most badass thing I've seen all day," I thought to myself, then was distracted by a ginormous hefty dude in a tiny, doorless electric car, rocking sunglasses and a wifebeater. I realized everyone on that street knew who was THE badass in traffic that day.
"Savin the earth and smackin the ho's... supersize.
"Fo schnizzle, mah bizatches. I am in love with both these men."