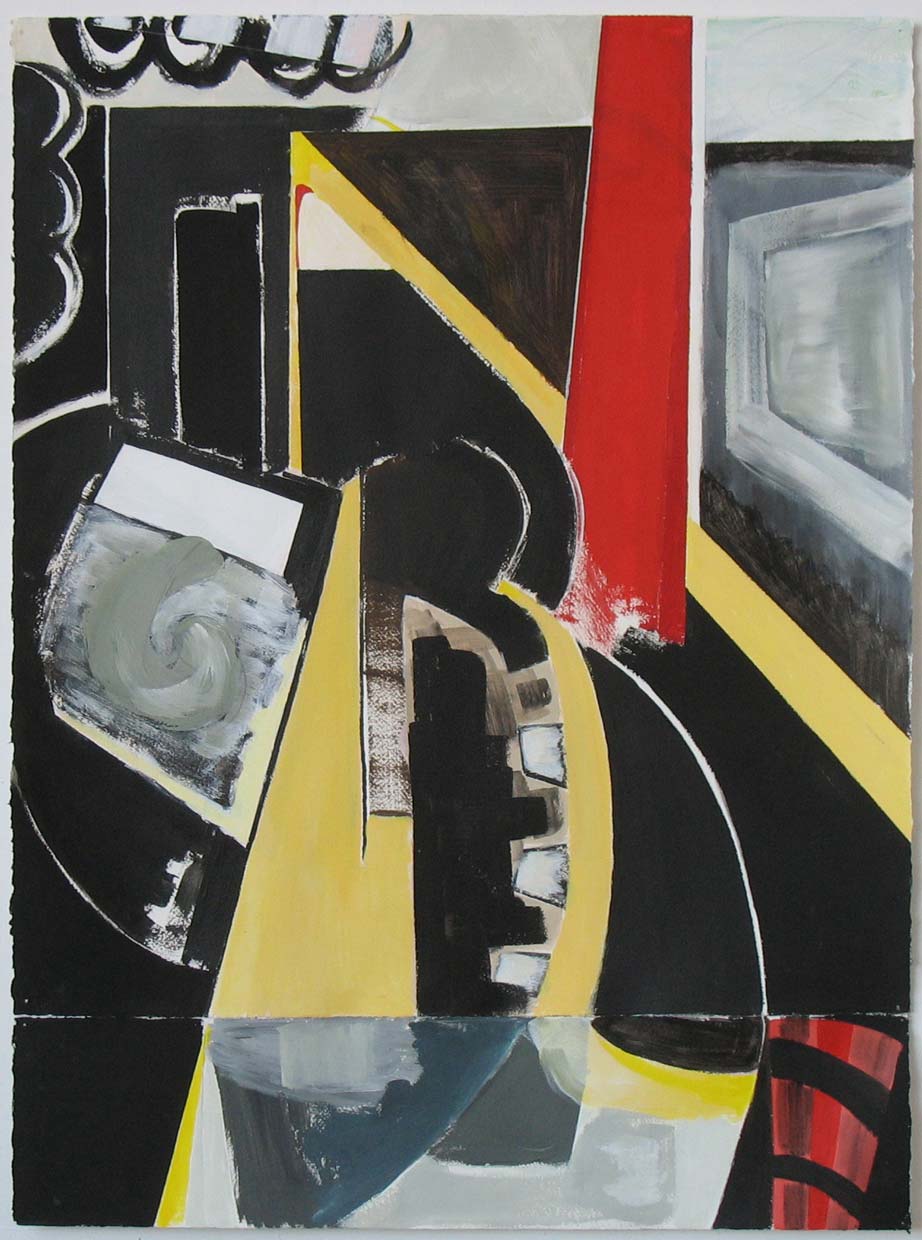 Epilogue
Of course, the dogs did finally age and die. Rex went off on a March night and, like the survivor in many old human couples, a few days later, Julia hurried after. It was Jerry Kaplan who tearfully made the four-by-four double coffin of pre-treated two-inch yellow pine, and Joe Bassano who, in a small company van on a rainy Friday, drove the deceased and their survivors to a small cottage owned by Dr. Matt Brunn in the Catskill Mountains. There, in a grove behind the cottage, the animals were laid to rest in a grave which Dr. Brunn had called ahead to order dug by local workmen.
After a moment of silence, Eddie Mays took Charles Miller by the arm and guided him around to the far side of the grave. (Miller had judged it best to leave his own dog, Bob, home today.) Facing the grave, the blind man stood with the rain falling on his red hair and dark glasses, and listened to the footsteps of Mays as he rejoined the group. Then, clasping the lapel of his flannel suit coat with one hand and gesticulating with the other, Miller recited without preamble the eulogy he had composed in his room the previous night.
"Let men be bold, let truth be told,
These two were a king and his queen
Of noble scions, their hearts like lions',
No bone in their bodies, mean.


To the lonely and the blind, ever were they kind,
These paragons of canine race.
They came, they saw, they overcame,
Leaving Earth a worthier place.

So let's raise a cup, drink it all up,
Here's afterlife to Rex and to Julia,
Let's hope where they are, whether near or far far,
There's food, water and sex, hallelujah!"
"Amen!" and "Here, here!" the people cry softly, then, and Mays walks back across to Miller. He takes him by the arm, returns him to the group, and, in a silent row, the six humans stand with bowed heads, as the rain thumps down on the dogs' new coffin.





THE END
This story originally appeared in The Nth Position Magazine.