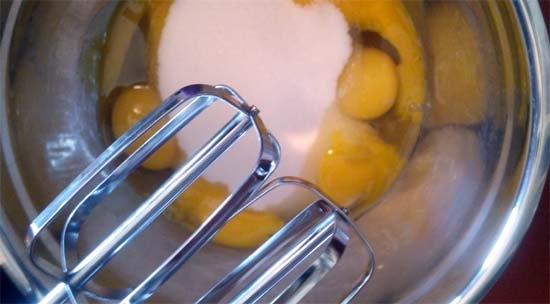 Finish it off now ... We ALL scream for Ice Cream!
What is it about this dessert that causes us all to go crazy? The first memories for many of us trace back to sharing a scoop with someone we love or are 'in like' with as children. Saving nickels, dimes and quarters to run screaming into the street at the tinny broadcast of bad melodies in the neighborhood at the peak of the summer day. Or being taken out to get a scoop at the local ice cream shop. There were tough decisions to be made when your turn rolled around ... chocolate, vanilla, rocky road, mint chip, burgundy cherry, strawberry, butter brickle ... need I continue? So many choices and such a delightful frozen treat.
When I was nineteen I spent a summer back East ... as in Washington D.C. area, Virginia with some trips to New York and Connecticut. It was a blistering hot summer and I wasn't used to humidity back in those days so I turned my nose at ice cream and instead was enthralled with gelato and Italian ices. Lemon, to be precise on the ices. But as years passed I returned to my first fave -- ice cream. On and off over the years I have made ice cream from scratch. One summer, I made fresh peach ice cream. I think the cute guy with the fast car talked me into it. Then there were the hand crank machines we all toiled with during 4th of July and at the end of the summer, Labor Day. Time passed; I grew up, and stopped making ice cream, except for when I was working in French restaurants making sorbets to cleanse palates during courses.
Then I saw the Cuisinart ice cream machine. They basically are giant slushee makers from our childhood. Anyone else have one of those cups you put in the freezer, then added soda or juice drink to it and stir? Insert that freezes solid and the machine rotates it around with a blade that scrapes the side in continuous motion. NO rock salt, no real labor ... but lovely ice cream.
In the middle of winter I picked up a Cuisinart and began learning how to make frozen treats. The base is simply frozen milk and cream which is a great starter. "Use the best ingredients" is the first rule when you start playing with desserts, and ice cream is no exception.
Over the last two months, I've been working on the frozen custard kind. I have found a great recipe and am sharing it with all my friends. Enjoy! And feel free to top with fruit.
Vanilla Bean Ice Cream
2 1/3 cups whole milk
2 1/3 cups heavy cream
1 whole vanilla bean about 6 inches in length
3 large eggs
4 large egg yolks
1 1/8 cups sugar
2 teaspoons pure vanilla extract

Combine the milk and cream in a medium-large saucepan. Use a sharp knife to split the vanilla bean in half lengthwise. Use the blunt/back side of the knife to scrape out the 'seeds.' Stir seeds and pod into the milk/cream mixture. Bring the mixture to a slow boil over medium heat, reduce the heat to low, and simmer for 30 minutes, stirring occasionally.
Combine eggs, egg yolks, and sugar in a medium bowl. Use a hand mixer on medium speed to beat until the mixture is thick, smooth, and pale yellow in color (similar to homemade mayonnaise) , about 2 minutes.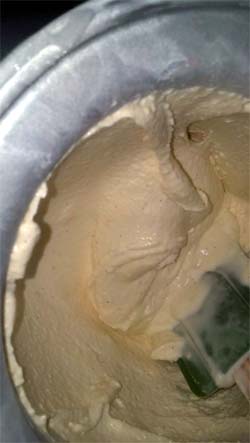 Remove the vanilla bean pod from the milk/cream mixture and discard. Measure out 1 cup of the hot liquid. With the mixer on low speed, add the cup of milk/cream very slowly to the egg mixture in a slow, steady stream. (This 'tempers' the egg mixture so that the eggs don't turn into an omelet.) When thoroughly combined, pour the egg mixture back into the saucepan with the rest of the hold mixture and stir to combine.
Cook, stirring constantly, over medium-low heat until the mixture is thick enough to coat the back of a spoon. Transfer to a bowl, stir in vanilla, cover with sheet of plastic wrap placed directly on the custard and chill completely.
Once cold (five to six hours or overnight, depending on your fridge) pour the chilled custard into the ice cream freezer bowl, turn the machine on and let mix until thickened, about 25 to 30 minutes. The ice cream will have a soft, creamy texture. If you want firmer ice cream, transfer your product to an airtight container and freeze for about two hours. Remove from freezer about 15 minutes before serving.