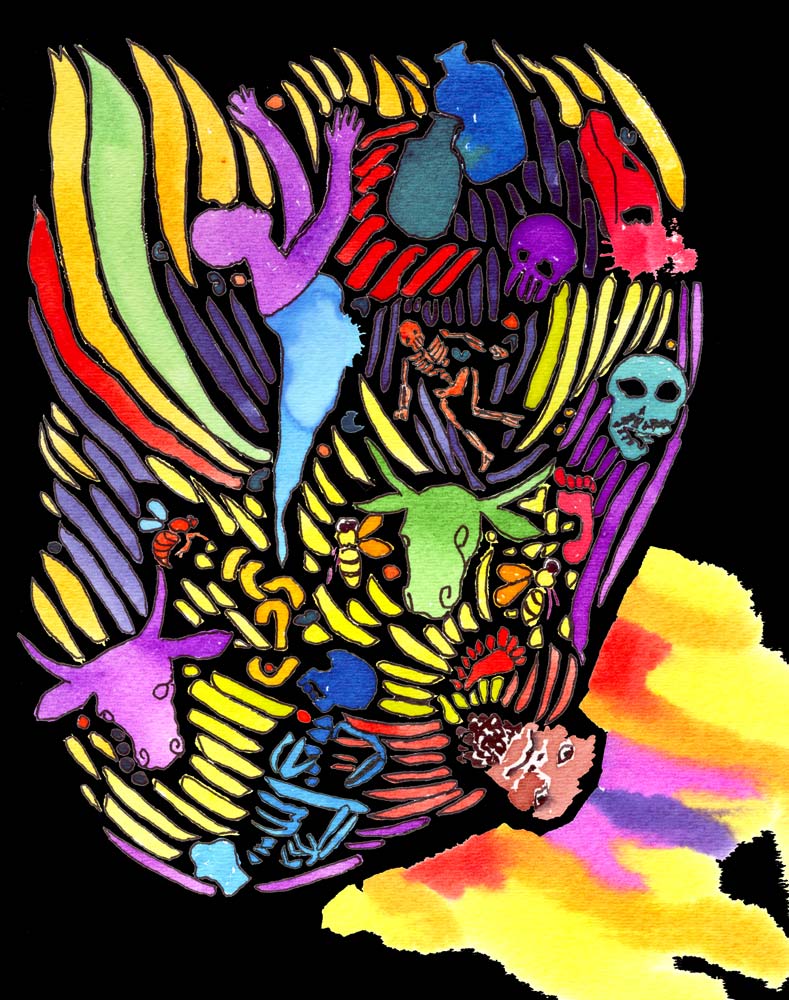 When the elders came up with the adage, 'There is no need to fear a darkness without leopards,' they did not mean the situation in which Mr. Bhidliza found himself in ...
Once upon a time there lived a very notorious man. He had the beguiling face of a youthful model, guiltless eyes of a tried and tested devout, a beetling chin whose beard looked a little too lengthy and thick for comfort, and sometimes priestly, and a handsomely curvy mouth that seemed to mosey, gyrate and beam each time he uttered or smirked.
It is rumoured that some adolescent Hlatshwayo women fetchers of water, at a river well, once exchanged razor-sharp blows after arguing over the number of times he bathed per day and whether he devoted more time toward making babies than thieving.
Upon being pressed to clarify why he had too many children, he was quick to underline that even the Bible encourages people to proliferate whilst the health experts harp on child-spacing (which in his case and understanding translated into having children in different villages!) What was no rumour, though, was that women of all ages and sizes, in general, fell over themselves for him.
It is said that one very dark night, Mr. Bhidliza had snuck into the homestead of a loud-mouthed member of parliament, and within seconds, the honourable Member of Parliament's classy car was cruising at breakneck speed on a bumpy road when it eventually experienced a breakdown. Mr. Gwebu -- (for that was his real name) -- alighted from the stolen vehicle, pried open the bonnet, and was unmistakably immersed in the gearbox when a female voice suddenly emanated from the backseat! For a while he was transfixed.
"Why don't you look at the number plates, SekaNtombi? "
Mr. Gwebu shuddered at the question.
"Why don't you look at the number plates, SekaNtombi? Have we gone past our ancestral cemetery, SekaNtombi?" The female voice came alive again.
His knees squirmed inside his gold designer trousers.
It is said a ghostly apparition engulfed and outsmarted him and he tore away, vanishing into distance, into the concentrated darkness that also engulfed him.
The recently awakened old woman is said to have fleetingly sneezed, salivated and snoozed, then dozed and drooled again, before eventually slipping into a fully-fledged slumber characterized by a dream that gave her an all-seeing role:
An arm-less bearded priest talks in monologues of walking impeccably clean, seeks to scamper away from what looks like a gloomy palace infested with numberless marching disgruntled skeletons and wheezing bees. But along the only path that purportedly leads to the gate of freedom lurks a deep ditch. The pit is pitilessly dark and awesomely blistering.
The fugitive cleric, heavy-laden with a mountainous loot of gold and silver, cars, cattle and curses, garments and grudges, women and weaknesses, farcical truths and gossips in place of the gospel of salvation, bribes and brutality instead of bibles and peace, human bones and human odour, and other problematic paraphernalia, literally gropes for the path that leads toward freedom, but slips into the gloomy pit!
Some villagers soon come to the party, and Lord of Lords, she recognizes some of them as the chief priest's die-hard sycophants and mistresses! She tries to drive them away to no avail as they hurl down one part of a long rope into the abyss for the palace escapee to clinch with his long-matured but tireless and merciless teeth. Up, up the fawning poor pawns pull the tough line.
On the verge of reaching the surface, his thrill of anticipated relief and for continued reign galvanizes him to prematurely utter, "Thank you com..." and with his horrible heap, he falls tragically back!
Confounded, the old woman woke up. Feeling a startling measure of relief and freedom, she waited in vain until dawn became a verdict that proclaimed that she had been stolen as well.
She claims that such a horrifying memory is enshrined in her heart up to this very moment.