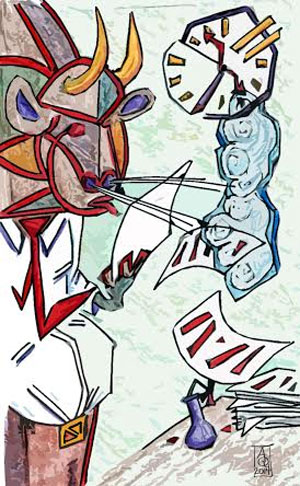 Boss Bull tosses his horns,
paws the turf, snorts the dreaded
snot from his nostrils.
"From now on I want ..."
As if there had never been a then.
He excretes another pile of make-work.
"I want this back on my desk
first thing in the morning."
Clownish picadors inevitably distract him
whereon he wanders off in the wrong direction,
thoroughly dissatisfied by her lassitude.
"Fix that attitude baby.
This ain't no Lully minuet."