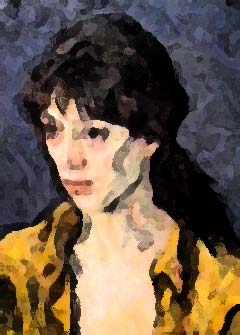 She slowly picked up the old phone,
just another day, she thought.
At once she recognized his voice
a tidal wave slammed against her
the memories,
moments
lies
still living inside her.

"Is what we had in the past?" he asked.
It's in the past, she thought
but it still lives within me.
His lust long cobwebs clinging onto
her bruised bloody heart,
his dark energy gripping onto her soul.

"What do you think?" he asked.
A sandstorm clouded her memory
his voice once again enchanting her like the sound of a seashell
the warmth of his touch awakening from within.

"It's all in the past," she replied ending the call.