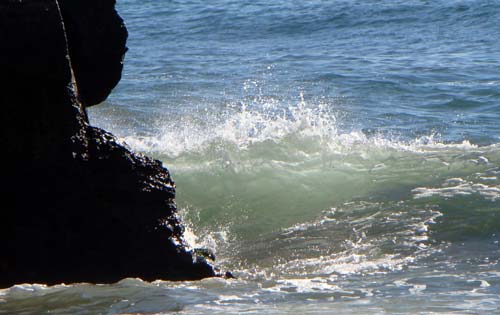 I have gone before
on the phobic path
and in the shallow river.
And now this present
I make to the glorious clown:
A cup of music and a true & lonely cry.
Trapped in one life now, clear from
the beginning, like drawing the long
straw no matter the shape of a person's
lips. I sense the air above, between the outside
and me. I am not together. All of a sudden
I feel no shore, no happy bottom. I hope
to ring myself of worry, to do cartwheels
on train tracks and love the blistered foot.
I see the endless coil, the ebb and flow
of the salty tide. I am learning of ease,
learning to swallow the orange seed,
to rub shoulders with a new breed of hope
and open endings.