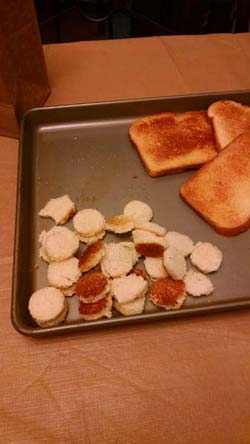 When I first heard the word "appetizers," I was probably under ten years old. I know that when we went to various family members' homes we'd be given 'snacks,' while the parents and aunts and uncles got their adult beverages and talked in corners leaving us kids to roam and play. Dinner would be cooking in the oven, and there would be veggies out on a plate in the living room or the back room, with onion dip made with onion soup mix and sour cream. Sometimes cheese and crackers would join the array, along with potato chips. There weren't too many exotic things, but it was usually tons of us children, all running around, left to amuse ourselves while our parents caught up with their siblings and friends. Nothing remarkable in the early years; and we didn't have food channels to let us know how deprived we were.
Cut to a few years later. My family started going to luaus, and other neighborhood parties that began to broaden our culinary horizons. We didn't know we were being given anything exotic when neighbors brought lumpia, stuffed wontons, dips with something other than sour cream and dry soup mix, along with new veggies like artichokes, jicama and asparagus to sample. It was just our "appetizers." We weren't forced to eat anything, so it made sampling the goodies something fun.
By high school I'd tried many different nibbles and learned to craft a few of my own. My mom set the example for me by trying out different recipes she'd found in magazines and clipped from the food sections of the two different newspapers she had delivered. Then at times, when we'd go out to dinner, Mom would order appetizers and soup or salad as a dinner. Thus began my journey into different bites of foods.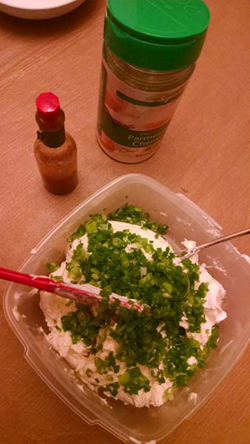 Annually our family hosted an Open House during December. It started small, but through the years developed to a huge event. We started early, baking the goodies and prepping for the six or seven hours of neighbors, family and friends popping in to visit. Mom decided only to serve appetizers and desserts. We had a blast. Eventually the 'visitors' topped over a hundred plus and Dad said "Enough." That tradition fell away as we all went our separate ways during the holidays.
Not one to give up easily, my mom introduced a new tradition: Five O'Clock Fridays. Mom and Dad slowly began to make this tradition as they sat outside in the front patio area and nibbled appetizers with a drink. Family and neighbors would pop over and bring their own beverages and a plate of crackers, chips, veggies -- the usual suspects. This ran during the summer and autumn and would fade around the cooler months. Dad built more outside entertainment areas in the backyard and soon the fire pit would be the focal point as winter approached. The chips and veggies gave way to more exotic snacks. About a dozen years ago, I was home and my neighbor Tracy and I began to find fun foods that worked as a real meal or an appetizer. Her mom taught us to make Onion Puffs which you can make ahead and pop in the broiler from the freezer at a moment's notice. What more could you ask? It takes some time but if you have a friend or family member helping to share the work, it goes quickly.
Onion Puffs
We start with a loaf of day old sliced white bread (about 3/4 large loaf) brushed with melted butter (enough to brush one side of each slice of bread). Broil until golden brown. Let cool.
Once the toast has cooled, cut out circles of bread slices with center of donut cutter or a small pill bottle top. Set aside with broiled side down on waxed paper.
Mix:
2 large (8oz) packages cream cheese, softened
6 tablespoons mayonnaise
6 green onions, chopped finely, including some of the green part
6 drops of Tabasco sauce
Blend together carefully.
Have at least a cup of grated Parmesan cheese -- fresh or the green container -- in a flat bowl or plate to roll the balls in after forming.
Using either a melon ball scoop or a teaspoon, put a ball of the creamed cheese mixture on top of the toast and roll in the Parmesan cheese. Set toast side down on broiler pan.
Broil approximately five minutes or until golden brown. Makes approximately 125. If using later, freeze without broiling in airtight container and simply pull from the freezer and cook when needed.