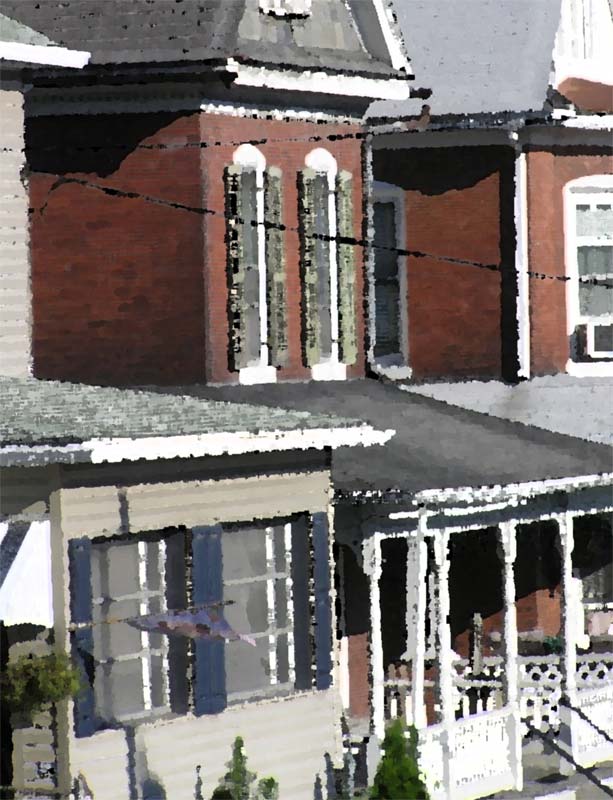 I
I come back from the world and the absence,
I come back from the watchfulness
and the convulsion,
from the riot,
from the place where the sunrise disguises
what is exhausted and harsh.
I come back from the horde,
apathetic and confusing,
from the throng, which never remains silent
I bring discoveries,
tough and dense,
findings of edges and defense,
of deceit and bitterness.
But hate is tiresome
and I no longer care about the last fury:
weariness I call it.
Now, when nothing I await
and every breath ceases or becomes a damage,
I wonder which cautiousness will shelter me,
which one will protect me from the scrutiny and the roars
or from the most endurable ill wills.
The one which may persist,
-- an intermittent voice whispers to me,
a purple reverberation that comes from far away,
from beyond the known stars --
whichever may lodge what is intangible and upright,
it says,
the one which may postpone the flames
and depict indulgences,
it says

And I listen




II


I, then, decide to reappear but just to forsake:
I hide my previous sword,
a naïve clash of mirror and rebelliousness
now perplexed and defenseless.
I mark a fire, fragmentary and occult,
a docile wish of drowsiness and emancipation;
Also, I find again the evidence,
the covenant of blood and wine,
the treaty of delayed certitude,
craving and deity in the memory:
the vestiges of a prayer are reborn.

Therefore I make a pact with that elderly conviction;
I want to intuit a sky,
a stairway that may go up to the endless night,
a space of unbreakable similitude,
an exodus towards a dwelling of stoppage and pleas.




III


Hence, I proclaim an amazing and obdurate stillness,
so that it may drain and rescue
like any invocation of beginning,
like something that beseeches all traces,
like a promise of remaining tenuous
and exempt from inquiries.
I will devote to loosen the urgency,
to abjure of clutters,
and to find a shelter made of breeze
and the most unconceivable glitter;
I want to embrace a serenity
which may be able to convoke or surrender
and may call a woman banner of all things immovable.
I swear, thus, to find a whispery increase,
a shield of waiting and freshness,
a long peace of searching and listening.

I call: may that wish sign my way.







Originally published in World Poetry.