Jupiter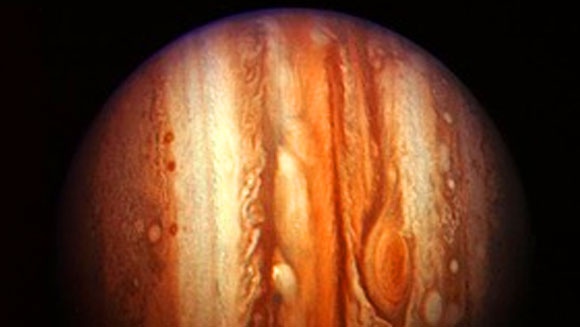 Jupiter could have been a star
but things didn't work out.
So it's a spinning gas globe instead.
For all its size
it's no match for our unambitious
but elysian planet
of green and blue
and breathable air.

But its gravity pull
distorts the space lanes.
That giant dragged the SS Emperor
into its hydrogen and helium
death trap.
And the mighty ship,
the Aurora V likewise.
So smug in its swallowing.
its momentary blip
was like licked lips.

Jupiter, you aren't a star
and you never will be.
If anything, you're a bully
in our playground of the solar system.
You're not welcoming like Mars.
Nor are you as endlessly fascinating
as that pale yellow, carnival ride
that is Saturn.

Your main attribute
is that you just are.
Size does everything for your strength
but nothing for your contribution.
On every voyage now.
I give you a wide berth.
I'd rather the emptiness of space
than all who would fill it cruelly.