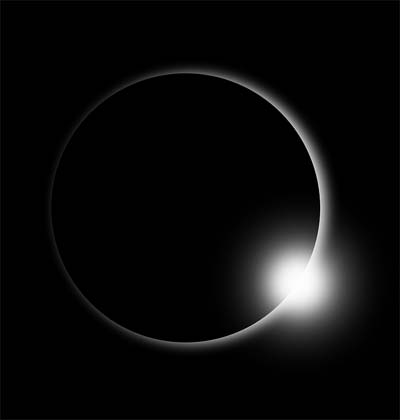 It's not a news flash at this point, but there is an eclipse coming.
On Monday, August 21, 2017 a total solar eclipse will cross the continental United States, starting in Oregon and winding up in South Carolina. While the path of totality is rather narrow, all of North America will see at least a partial eclipse.
Solar eclipses are uncommon, but not exactly rare. Total eclipses happen somewhere in the world about once a year. So why is this one special? American observers are excited because there hasn't been a total eclipse in the continental US since 1979, and the last time one went from coast to coast was 1918.
A solar eclipse occurs when the Moon is directly between the Earth and the Sun. Depending on your location, you may see the Sun completely obscured by the moon. That is a total solar eclipse, and seeing one is a prized experience among amateur astronomers.
I am not an expert on total eclipses by any means. This will be, if I am lucky, the first one I have seen. I have, however, acquired some tips from seasoned eclipse observers about how to make the day more enjoyable.
Get solar viewing glasses. The ONLY time it is safe to look at the Sun without them is during totality. Before and after totality, or in areas that only have a partial eclipse, you must use the glasses to look at the Sun.
If you are traveling to an eclipse viewing location, allow at least double the usual driving time. Traffic may be heavy.
Take the things you would take to any outdoor exursion on a summer afternoon -- water, sunscreen, hat, chair, snacks. Bring a trash bag to you can leave the observing site as you found it. A white towel on the ground will help you see some of the interesting shadows that happen just before totality.
Don't bring a flashlight. It's not going to be THAT dark.
If it is your first eclipse, don't worry about photographing it. And put your phone away. Just enjoy the experience. There will be plenty of photos online and in magazines after the event.
Consider leaving small children and pets at home. Some experienced eclipse watchers may have elaborate set-ups for watching and photographing the eclipse, and they may want to be left alone. Honor that.
There are some great comprehensive websites about the eclipse, with information about how eclipses happen, comprehensive eclipse maps, what you can expect to see, eclipse pictures, and more. Here are two good ones to start with:
2017 Total Solar Eclipse: A Guide to Totality on August 21, 2017