Eclipse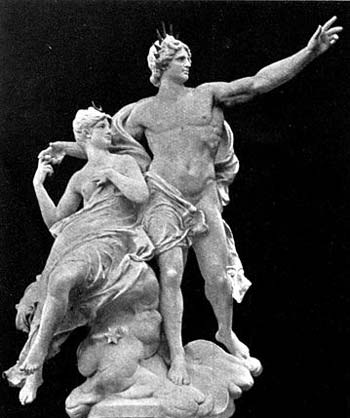 When Helios did boldly stand
With pale Selene no reprimand
And took his place so crudely from behind
Perhaps by chance he caught the scent
Of her lunar lubricant
And naughty images did fill up his mind.

Astronomers will staidly state
This will occur on some known date
And nothing more than a cosmic note
Although the moon gets in the way
The Earth will do the same one day
And give Selene a dimly reddish coat.

Astrologers will smugly contend
This must be some great portent
Of some dark coming tragedy
But eclipses will come and go
More than we already know
And the fuss is just an irony

So Helios will boldly stand
Pale Selene takes him by the hand
Smiling as he takes his place behind.
So be forewarned that this affair
Does not give a whim to stare
Perturbed the sun and moon will strike you blind.