The Write Light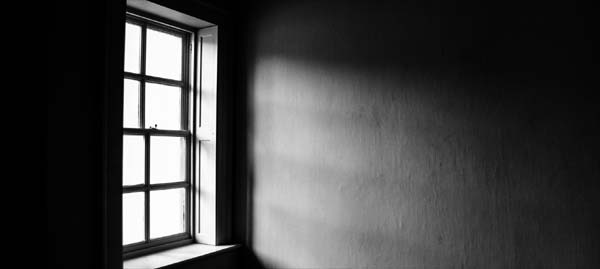 I am the writer of my days, within my room.
In the thinnest rays of light, beginning the task is very difficult,
my pencil dull with lead soft, my strokes wobbly and staggered,
the paper becomes the Master and I am too disabled to even apprentice.
I am tentative and fearful of error, but I race thoughts to sheet,
what nib I have left must do,
I use shorthand, dabs of words, so very hit or miss.

Some days jagged shards lie atop tear-stained paper,
I struggle to structure all phrases just right,
to rise above near darkness which threatens to leave the page blank,
but I can't decide what to scrawl down to capture the rhythm.
In this deep gloom I feel, but don't see.

During all strongly lit hours in this hushed room,
my slant's more upright and sure with bold even strokes from a vigorous hand.
I am wielding a solid, sharp point to match the acuity of my thoughts,
clarity achieved with minimal missteps, my creation completed without stutters or stops,
violent but safe.
What words matter I'm able to find, rationality controlling emotion,
I am comfortable now with emotion taking persuasive centerstage.
Once indistinct passages take prominent form, my message is well defined and clear,
The process can be quick or slow, but it must be true.

Give me the right tools and the write light.