Ever-Changing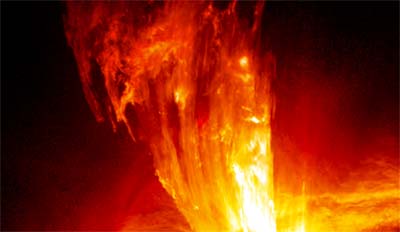 Explosion, conflagration.
lofty flames that wait and weep,
no more sun,
planets fly helter-skelter.
time and space disappear,
no spin, no blaze, just fade
and everything -- hearts, birds, brains and mountains
crumble into a long dust sigh,
scatter like seeds
to be sown in fields of dark matter --
somewhere though,
a mass of nothingness lies pregnant,
a billion year gestation ends,
belches a new world.