Into the Fire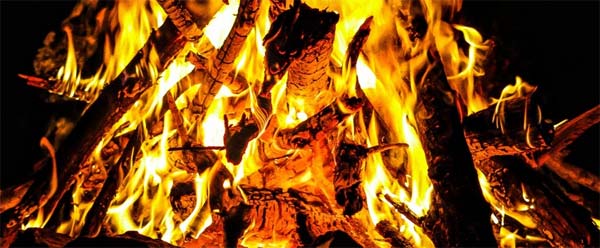 I've thrown myself into it;
thrown myself in.
And the fire has been lovely.
It's flames jump,
leaping toward impossibility,
beautiful stars.
So if today,
my body is dragged down,
the courage which hurled me
into the heart of the flame
has smoldered into mere embers.
The knowledge is there,
even today, when an albino raven
comes to sit upon my shoulder,
my vision doubling all objects
indiscriminately.
Those which I choose to see and
those which I do not,
the images imprinted on my eyelids
overlapping one another,
awkwardly, as a child's collage.
Yet I see beyond the darkness,
beyond the terror, beyond the spark.
Oh life of mine, incredible
harvest, this roaring bonfire
of hope which we feed with
ourselves.
I've thrown myself into it,
I'm warmed from within,
a soul afire, peace smolders.