Our Ecologically Advanced Africa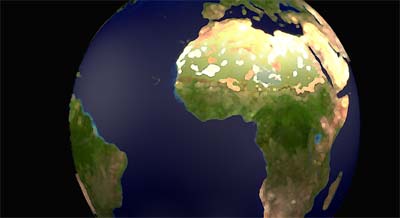 Africa of today in the year 2090 has transformed remarkably
In the year 2018 the continent had noisy and air-polluting vehicles
A united, clean and progressive Africa looked like a pipe-dream then
It took a few committed Africans to realise the Ultimate African Dream!

Who could have thought that Africa, a continent mired in sleaze, wars,
disunity and disease could emerge out of the ashes and be a giant?
Now with industrial pollution and corruption conquered and buried,
ecologically friendly modes of transport are the order of the day

Africa has finally taken control of its destiny as Kiswahili has been codified
and is now used as a common language across the continent. It has promoted
social, political, economic, cultural cohesion and growth . Not only does Africa
have a common currency, also intra-African trade and green belts are changing lives

When it comes to etymology they study the history of Kiswahili, Zulu, Amharic, Hausa
and Arabic words, their origins and how their form and meaning have changed over time
Most of them use these languages as official means of communication and business
Previously marginalised African languages and citizens are being promoted and protected

The naturally rich continent has risen and is now a force to be reckoned with in economics
It has realised that feat as it got its politics right: democracy and development being central
Though it has more new nations, it is relishing unrivaled peace, patriotism and fiscal growth
It is the citadel of tourism, technology, etc., and a master in beneficiation, not corruption!