Retrospective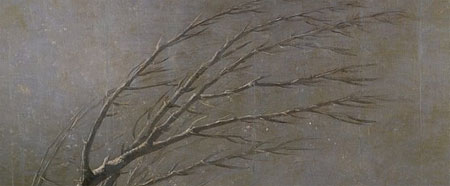 The essence of celebration
caught in bas relief,
a tableau of taboo,
publicly parading the private
in ways that proclaim our distance.
Trying to digest the mood,
my mind drifts.
Strong desire begets frustration
over what goes unspoken,
over what should have been.

You secure the window's lock,
wave papers in anger,
then leave them for me
as testimony, a sad proof.

Technical perfection in
numbered rooms, grouped by era.
Artsy photographs of crime scenes,
pointillist depictions of pastoral repose.

That feeling of silky smoothness
when you let me apply the lotion,
then you'd lay back on the divan
and strike the Goya pose.

Bells chime a gallery warning:
fifteen minutes to closing.
This was where lazy Sundays
were spent, taking it all in,
transformed to silent valentine
for what no longer exists.

I unlock the door.
Every sound echoes:
hollow, taunting,
yet another reminder
of distant ancient history,
feted forevermore.