Peeling Oranges, Onions and Pavement in the Sun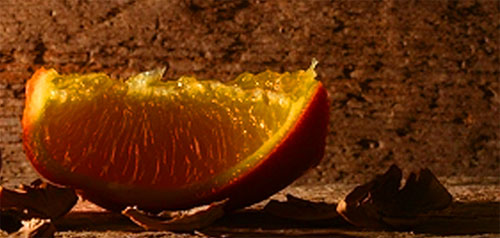 Running errands into the ground
peeling oranges, onions and pavement in the sun
the decay of hope like worms in the garden
armies of Megiddo over an apple.
Self-love,
like any love,
is absolute;
echelons of beak and talon
form the 22nd letter of the alphabet
on their way south
always, forever
in the shamed arms of flatulence
singing: angel baby
by Rosie and the Originals.
And there is no use losing sleep
on the question of home schooling kings
and drunken cynics,
elbow cleavage and tramp stamps
where once
there was indecision ...
love, with an asterisk,
always looking for something
better;

where freedom of the masses
reigns supreme,
the guillotine is a busy
beast.