Over It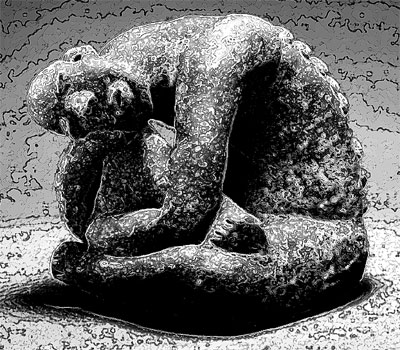 Now the splinter-sized dagger that jabs at my heart
has lodged itself in my aorta, I can't worry it
anymore. I liked the pain,
the dig of remembering, the way, if I
moved the dagger just so, I could
see his face, jiggle the hilt and hear his voice
clearly, a kind of music played on my bones
and memory, complete with the hip-hop beat
of his defunct heart. Now what am I
supposed to do? I am dis-
inclined toward rehab. Prefer the steady
jab jab jab that reminds me I'm still
living. Two weeks after he died,
a friend asked if I was "over it."
As if my son's death was something to get
through, like the flu. Now it's past
the five year slot. Maybe I'm okay that he isn't anymore,
maybe not. These days,
I am an open wound. Cry easily.
Need an arm to lean on. You know what I want?
I want to ask my friend how her only daughter
is doing. And for one moment, I want her to tell me she's
dead so I can ask my friend if she's over it yet.
I really want to know.



First published in RATTLE, Issue # 41, Fall, 2013