Miss Emma's Hairy Smallish Cat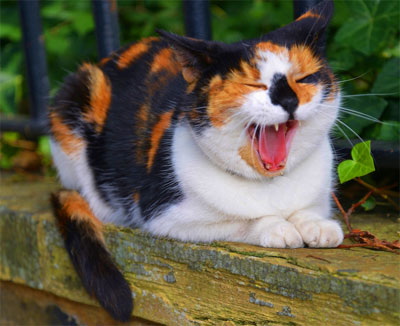 Has anyone seen a little cat?
there's a 'lost' sign on poles.
Miss Emma misses her and is sad.
Like a gray day, misty, foggy.
I watch her dreary face.
Then the hairy small cat appears.
Her owner is happy now, smiles.
she gives her cat a hug, brushes
the cats longish, thick coat, then
laughs until her belly aches.
The only other sounds are birds,
tweeting and fluttering about
the cat watches intently
This cat is hairy, smallish and cute,
After food and lots of napping,
dreams come toying with her.
Miss Emma rises from her soft bed,
thoughts of the cat in her head,
She feeds it treats, and has her jam,
green tea and now ready for the day.
The little hairy smallish cat purrs,
roams the garden and naps in the sun.