Take Two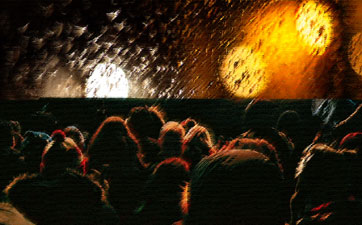 And this is why I love
film. No one stutters
unless they mean to. They
represent themselves in the best
take of all.

I am a silent performer. When
I drive down the road, I belt out music
like a professional. I wish I
hadn't told you that.

In my mind, there's an auditorium.
Figures from my past sit and listen.
Wow, are they impressed. In my
hypothetical universe, I've always got
the perfect line.

How often do I get to enact
it? Almost never. Rarely. Sometimes.

Maybe it's the audition
that's worthwhile. Or maybe one too many
long walks in the woods, meditating
on the structure of stories I would one
day forget.