Not Me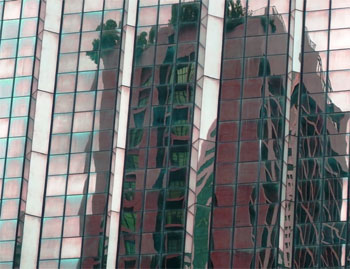 If I was Billy Collins
I would sit and try
to write a poem
nearly every day.
The opening lines
might sound like
neighbors meeting
on a street corner,
neighbors who may
or may not know
each other by name.
They'd nod, talk
traffic, snow, heat,
baseball, maybe stop
walking, try to say
something clever,
tongue in cheek funny
with an easy rhythm
and subtle rhymes
like a ride down
a long summer slide
splashing in a pool
on the hottest day
of the year and maybe
right before walking
away, one would lean
in, mention a dead
Greek poet or the twin
towers in a voice
just above a whisper
and your eyes may mist
for half an instant.
But today a woman
I've worked alongside
for fifteen years is lying
in a bed with liquid
in her lungs and cancer
in the liquid, a woman
nicer and kinder
than I could ever be
is lying down scared
and I'm not.




First published in New York Quarterly