Breaking Waves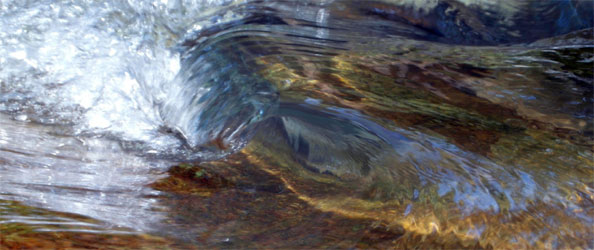 Melancholy times drag you
And make you stand in
Front of the river that
Has flown for generations.
But it makes you step
Backwards and look at the
Time you first saw
The flowing river years ago.

You look at the water
And try to measure your
Own times and suddenly
You are taken aback as you see reflections
Of your pangs and joys
Floating and getting sucked in the
Whirlpool somewhere
Close to the centre of the river.
And suddenly there is a tug from behind.

Your daughter wants you to move
Away from the bank as she has
Got an urgent call from her mother,
Who wants you back at home.

As you move away from the bank
You get wet, immersed in the whirlpool
Of your past memories, some worthy, some
Not-so-worthy and you reach
Home, handholding your daughter,
Drenched. The sound of the waves break
Inside your heart and you feel mesmerized!