Young Couple- @ Heart Attack Greasy Grill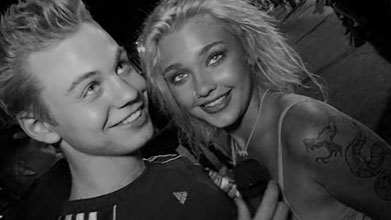 I was a little boy,
tad hillbilly son,
patterned then in
present tense,
hardly old enough
tall enough to work
nor notice if I had pubic hair --
large or small endowment
growing up self-conscious
about short comings
narrow chest.

Just a teen aged nighttime boy
looking 4 a part-time hook up --
little girl play, with a five-card stud.

Preacher daddy raised me,
back-seat Christian boy
low on faith high on doobie
rolled cigarettes.

I took my 1st job, pancake flipper
@ Heart Attack-Greasy Grill, 24-7
pocket coins 4 tips, a few greasy dollars,
pancake short stack, secret menu was that
boss's daughter, blood on hands,
my bun busted now stale, stained, & baked.
Eliminate lines unessential:
waitress injected me some spice
old time recipe.