Unknown Poet from Rue Montpelier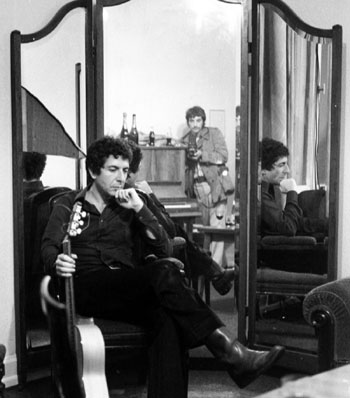 I warned you darts with advice
strong words tripping over emotions
like an imbecile --
so you think you're Leonard Cohen
loving some naked Nancy in a cluttered
matchbox apartment overlooking
European culture simulated,
above some obscure narrow
Montreal street?

For your information,
straight poetics from insanities Almanac,
Leonard Cohen died years ago
in a twisted pickle poem he
entitled "Narcissism."

Do you and your welfare lover
desire to be the 2nd generation,
deceased, unnoticed, unheard of,
unwarranted for failure artists
inside this thin, onion-skinned wall
dingy with your dreams?
I warned you darts with advice,
tapering off with your impotence.