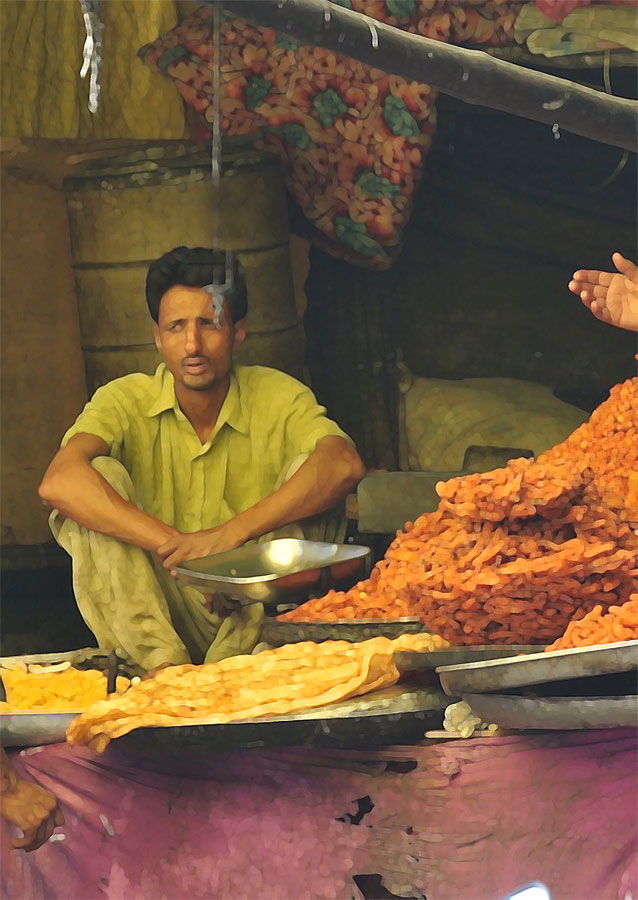 Barbed wire. Helmets. Barrels.
Empty streets soundless.
No traffic. No pedestrians.
Thuds of jackboots drawing close.

Shut windows, doors, internet,
Telephone. You are shut out
And shut in inside your roomy
Comfort with your connect
With the world severed.

Detached you perspire.
Cold perspiration, as cold
As the barrel of the gun that
Establishes order. Unspoken
Curfew, unwritten shutdown,
Seen but unseen effects --
They learn what's the new normal!

II

Your voice snatched, you are
Asked to stay calm, you are
Ordered to stay patient, as they
Have promised you the statehood
Once normality returns.

III

'You freedom-seeking morons,
Now you know what State is!
CALM! COOL! STAY CALM!
Stay cool. Drive, drink, enjoy
Life, sex, work, beauty of nature,
Poetry, food, art, cinema, BUT
QUESTION NOT! Ask not
Autonomy; forget freedom.
You are stateless now, but
Why bother? Enjoy life,
Your income will treble,
Make merry. What's there
In freedom? Political identity?
Statehood? Don't be a troublemaker
Seeking autonomy, statehood, freedom.
Stay calm and question not!'

IV

Stay calm and question not.
Stay calm and agitate not.
Stay calm and demand not.

V

Why worry if the geography
You were taught in school
And grew up with is rendered
Into a naught? Why worry if
Your political identity metamorphose
Into a searing void?
WHAT IF...?

VI

Enjoy your glass of wine
And stay calm!
You will get your statehood
Back if you stay calm and
Things become normal.
Question not, because then
You may have to stay stateless
With normality a mirage!







Author's Note on Kashmir Problem:
One has to go back in history to grasp the Kashmir issue that has made both India and Pakistan bleed through decades, beginning from the independence of the two nations from British rule in 1947. During the time of Indian independence there were many princely states that later decided to join the Indian union. Kashmir is such a state, the largest among the then Indian princely states. The Muslim majority princely state had a significant Hindu population and was ruled by Maharaja Hari Singh, when it decided to accede to India owing to an attack on it by Muslim tribals backed by the Pakistan army way back in October 1947. The attack was out of fear that Kashmir may accede to India. This was known as the First Kashmir war.
Following a UN resolution on April 22, 1948, formal ceasefire to the war was reached on January 1, 1949. Following the war, Kashmir got divided, with Pakistan taking control of almost one-third of Kashmir. India got control over Kashmir valley, Jammu and Ladakh. Pakistan has been waging a war since, instigating unrest in the valley and encouraging youths to go for 'free' Kashmir.
In 1949 Kashmir was given special autonomous status by a special provision made in the constitution of India -- Article 370. In 1954 Article 35A was added to the existing Article 370, and it gave the government of Jammu and Kashmir the right to decide on the permanent residents of the state. It also prevented outsiders from buying land in Kashmir. Now the Union government has decided to repeal Article 35A -- it stands withdrawn. They have also taken away the autonomous status of J & K, in a bid to bring it on par with other Indian states, as no other states of India enjoy that right. Moreover, the Union government has bifurcated the state of J & K and turned it into two Union Territories -- Ladakh and J & K.
The present agitation is against these abrogation of the articles in the constitution and taking away of the statehood of J&K.