Her Finest Chef Ever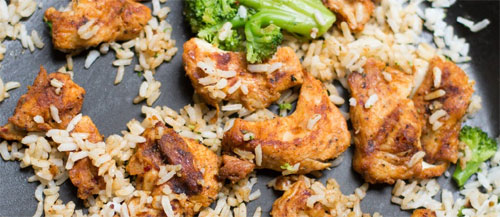 His fiancée was on the edge
Of starvation, or that's what
She disclosed as she entered
It was a windy and dusty day
Of his food -- cockerel and rice --
His beautiful black bride tasted,
Exclaimed: oh as sweet as ginger!
The stove regretfully watches
The real rooster that looks alive
And ready to crow as if to mark
The break of dawn ... it has dawned
On me that my groom is one
Of the best chefs on this Earth!
This must be sweet, sweet medicine!
Its pleasantness has slain my starvation
Thanks, just perfect for this beautiful day!