Corona virus has ruined many families world over. Thousands have fallen prey to this newest killer in a rogue world. The dead are buried and mourned and those alive struggle on. But the killer virus has turned even the living into dead. This is that tale, a tale of two lovers whose lives are wrecked by Corona.
Corona: The Other Face of Death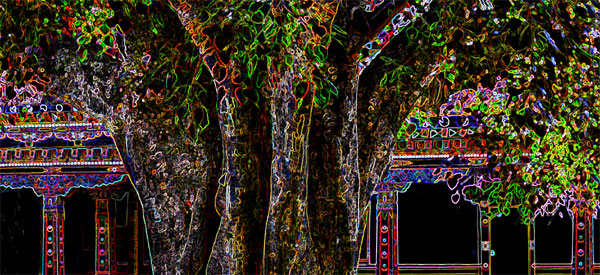 Corona the Love Basher!

The fear of isolation. Confinement to a bed in a gut-wrenching hospital ward far away from home made him mad. He wanted to run away. So did she. They wanted to run away. From the heartless city. From isolation. Confinement and death.

But alas! They could not.

They will have to keep earning. They will have to carry on with their jobs, come what may. They do not have any option. If they did not earn, did not send money home every month, their little brothers and sisters will no longer be able to go to school. Their old asthma-affected fathers will have to go to the farm land to fetch a living. They do not have an option.

So they stayed on, braving possible infection, and then sure isolation and confinement if not death. They stayed on in this heartless, hungry city to feed the hunger of their loved ones in a faraway village. They stayed on. They had to.

They were two lovers; a pair; a couple, who would have given their hearts to unite, but they were too poor to marry. They had been carrying on for five years now. They met every evening after his work as a courier delivery man and her work as a day nurse in a city hospital, in the Golden Bower, where lovers like them hand-held and whispered into each other's ears tales that made life tick.

Underneath the big banyan tree at the centre of the Golden Bower they sat on the rock artificially curved. They walked in the Bower holding each other's hand and then they sat on the rock; sung into each other's ear tunes that had kept them going for five long years as they fought poverty. And before they parted as the sun went down they embraced each other and stole a peck on each other's cheeks from the beholders' eyes, fellow lovers.

But now they are afraid!

Afraid to hold each other's hands.

Afraid to embrace.

Afraid to kiss.

Touch not each other's hand, embrace not, kiss not, gather not in a crowded place -- the no's listed by the authorities had knotted their lives and they did not know how to untie it.

There is no Golden Bower now. It's been two days now and they feel like two millennium had passed. They want to die.

Authorities have stopped visitors from entering the Golden Bower. On the rock beneath the banyan tree dry leaves embrace the evening breeze and the rustle of the leaves do not get tempered by her faint giggle. The sun kisses the forelorn rock now before bidding the banyan tree the day's adieu!

Corona has done the damage. The virus has driven a wedge between the lovers. They do not meet these days anymore as there aren't many crowded places left in the city where they can hide, handhold, embrace and steal a kiss!

Corona has stolen many lives in the world. It has stolen their love too.


Alive, but loveless they pine to die!