A Single Grey Waffle Shirt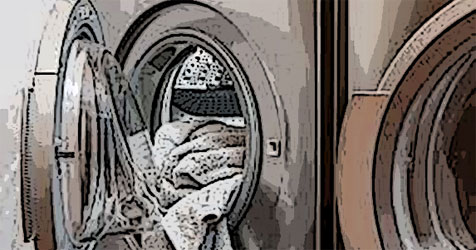 He sticks a needle in his arm
and draws blood.

I watch his eyes roll
like the windows of a losing
slot machine.

Sitting there
on his apartment floor
in the near dark.

Him, in three sweaters
even though it is late summer.
Encased like some sweaty mummified after
lifer.

I grab a beer from his fridge
and head down to the shared laundry
in the basement.

Waiting on a single grey waffle shirt
coming back from the dead.

We used to be friends.
Now, there is the needle.

And that pillow I placed under his head
before I took the two flights
down.

Old habits don't die until bad ones do.

A wiry blue basket over the dryer
and this casual way I sit on the floor.

A woman comes in to check on the washer.
Gives me the stink eye before disappearing
with all my cares.