Ebony Black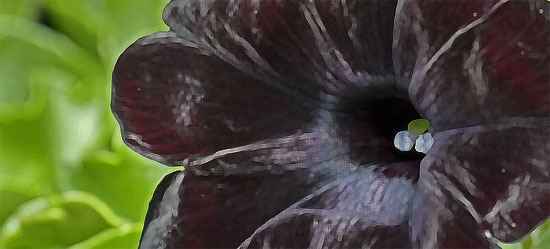 I'm ebony black
Never been bleached.
Beautiful like a black petunia
I walk to the interview room leaving other hopefuls behind.
He barks 'enter'
I slide into his office, my resumé in my sweaty palms
He frowns, I smile.
My African teeth crooked and pointed
Escape from my lips
The holes in my nose big and gaping
Suck the air in his office
My hair kinky and neatly combed
Stands at attention.

He weighs me and guffaws 'No job'
I mumble a weak 'Thank you'

Unspoken thoughts fight for freedom to be heard
My brother, you didn't check my resumé
I have a masters, a bachelor's, wait, a diploma underneath all that
I have ten years' experience
I have an award and a certificate of excellence
I did voluntary work
I helped an old lady cross a busy street
I rescued a snared puppy
I decrypted an intriguing password
I worked twenty-five hours a day
My black skin did not interfere
My crooked teeth stayed well inside my lips
I have never bleached, brother, but I can work forty-eight hours a day if you want.