Pyramid Prison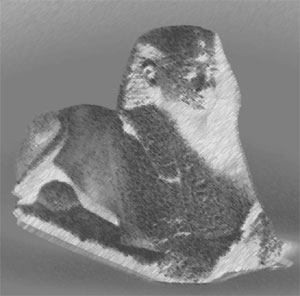 in detritus metronomes
of human habitation
the ghost of Shelley's imagination
questions the elemental,
experimental
chromosomes
and ribosomes
of DNA,
reverse engineered
that suddenly appeared
as evolution yesterday.

her monster mirrors dark wells
of monsters in our smart selves,
the lost humanity and oratory
that fills laboratory
test tubes
with fused
imbued
genes
to dreams
of flat forward faster
distinction
to disaster
and barbarism's
ectopic extinction.

this is our pyramid prison,
where all souls
and proles
climb the debased
opposite steps of extremism,
like Prometheus Unbound,
defaced
sitting around
the crouching sphinx
abandoned by missing links.

free masons of money and wars,
warp the altar of natural laws,
so reason withers
and wastelands rust --
no longer rivers
of shared stardust

in the equal symphony of spheres
in space,
filling our ears
with subwoofer bass,
definitive
primitive
medieval
evil
waste.