Plunder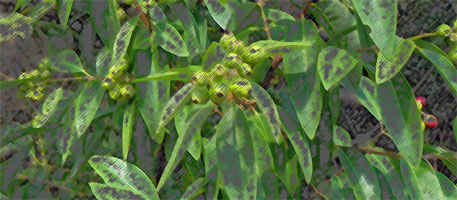 One night I dreamt of
A red sandalwood tree
It was crying

"Why are you crying?" I
Asked.

"Bandits have felled me,"
It replied.

Then I saw a butterfly,
Pink and blue and red.

It cried too.

"They caught me with a net
And have put me in a cage.
There are other butterflies
There and hardly space to
Breathe," and as I began
To cry with the sandalwood
Tree and the butterfly there
Appeared a deer, skinned
And I shuddered. "I was
Sakuntala's pet. But they skinned
Me and put my horns on the
Wall of their drawing room,"
She cried.

And tears rolled down
My cheeks and as I was
Going to shout out loud
Decrying the bandits and
The rogues a white beam of
Light appeared and walking
Along the beam a saint
Came and smiled a godly
Smile; "There will come a day
When Man would not plunder
Nature," he said.

I woke up and whispered,
"Let my dream come true."
Did the men listen?