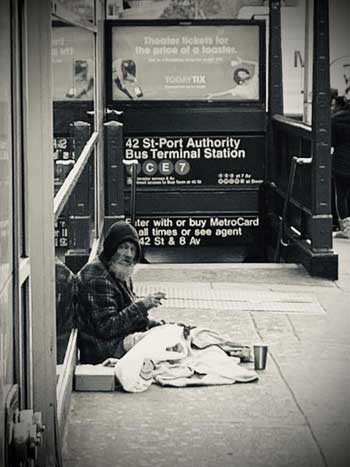 Catching the Christmas Party Express?
Look at me, look close.
Is your Christmas heart stirred?
Linus taught all you Charlie Browns the meaning of Christmas
Tsk, tsk, tsk, such a shame!

Aww, don't you worry,
this sidewalk is cold but there's a warm subway breeze.
I got all I own in a smiley face bag
and
Christ choose my company,
Christ shared bread with me.

I do appreciate the buck.
I'll get some stale bread,
filter shoe polish through it and
we'll share a Christmas toast.

Just scoot around my legs, enjoy your party.
Merry Christmas
Cheers.